Shademaker Architectural Shade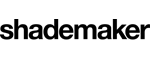 Authorized Dealer
Why Choose Shademaker?
When choosing a special place to relax, everyone loves to have options to suit their mood. When a customer enters your establishment, one of your main goals is to make their experience unforgettable. A great patio space can be an asset to a restaurant, bar, café, or club. Adding sunshades to your patio adds ambiance, comfort, and protection from UV rays to these outdoor spaces. Cool-Off is a master dealer of Shademaker Architectural Shades. These high-quality products can greatly enhance your guests' experience and increase your bottom line.

Shademaker is the best in the business when it comes to creating a comfortable outdoor atmosphere. They make all kinds of umbrellas, from cantilever, free-standing designs to jumbo market umbrellas. You can get creative with your umbrellas, creating varied seating options, shading part of a pool, or even placing them between tables for extra protection from the sun. 

Patio seating can be very popular during the warm months, but too much direct sunlight can be a huge deterrent for restaurant guests who want to be comfortable while enjoying their visit. It just gets too hot. Shademaker makes wide-brim patio umbrellas with fade-resistant Sunbrella material. This helps the material to stay vibrant and attractive for years to come. 

Standing models can range in size from six feet to over sixteen feet, and are very flexible and easy to install wherever you'd like to place them. Another benefit of free-standing umbrellas is that you can move the umbrellas wherever they may be needed at different times of day, unlike through table models, which require you to move the entire table if you want the patio to be shaded differently. These features make it possible for your guests to sit outside and enjoy each other's company without the heat, sunburn, or eye strain caused by direct sunlight. 

Fabric choices include Olefin, and Pacifica Fabric by Sunbrella, which provides 95% UV ray protection. As a solution-dyed acrylic fabric, it is water-resistant, and consequently mold and mildew resistant.

All Patio Umbrellas are made with a silver anodized finish from superior aluminum alloy to ensure quality and durability. The heavy-duty masts and rib wall thickness create confidence that these umbrellas will stand up even in windy conditions. It is easy to maintain and repair all Shademaker Umbrellas with their catalog of replaceable parts. 

All Shademaker Umbrellas come with a five to ten year warranty. Order yours today for guaranteed quality and style for years to come.